Dad's Hat Pennsylvania Rye, 90 Proof
Dad's Hat Pennsylvania Rye, 90 Proof
Dad's Hat Pennsylvania Rye, 90 Proof
Product Description
DAD'S HAT
PENNSYLVANIA RYE WHISKEY
Classic rye recipe features only rye grain and malt to deliver a pure expression of Pennsylvania Rye Whiskey. Barrel aging for least six months in charred, new oak quarter casks allows the genuine rye flavor to evolve quickly. As a result, the small batch whiskey is ensured of reaching the right balance of complexity and smoothness. The final product is a very smooth spirit that delivers the up-front spice that rye is known for while finishing with a full, round mouthfeel.
Tasting Notes
Floral and spicy on the nose with a well-balanced mouth feel and flavor — up-front and back-end spice, cinnamon on the mid-palate. Underlying notes of dried fruit and black cherry with hints of tobacco, vanilla and oak.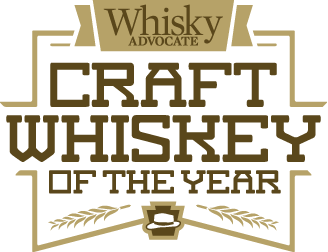 Whisky Advocate magazine named Dad's Hat Pennsylvania Rye Whiskey as its Craft Whiskey of the Year for 2015.
"An excellent young rye. The nose is clean and complex; crushed grain, grasses, sweet spice and the bitter herbal note of rye. It's all there on the tongue with a light barrel character, moving to a neatly integrated finish."
Find Similar Products by Category